leather
Combining my passion for craft, quality, and fashion
cardholders
I began taking a leather-making course over the summer after my sophomore year of college. I had been raised by a mom who had put me in arts & crafts camps since I was old enough to walk, so it made sense to continue the tradition. Some of the first pieces I made were cardholders. These were easy to make, were small enough pieces that I could practice technique without ruining a large hide, and extremely cost efficient. I ended up with about 30 of them by the end of the summer, most of which have now been gifted to friends, family, and occasionally the paying customer!
structured tote
As I gained more confidence in the work, I took on bigger projects. I patterned and made this tote, which has remained one of my favorite pieces to date.
Oversized clutch with external pocket
My final project, which I designed and patterned that summer, was creating an over-sized clutch that included internal and external pockets, and a zipper (it turns out zippers are a pain).
Ok, Fine
My senior year of undergrad, I decided to create a series of leather bags. I wanted to play with different shapes, materials, and tools. Each bag has a unique story, if you're curious, I'm happy to share!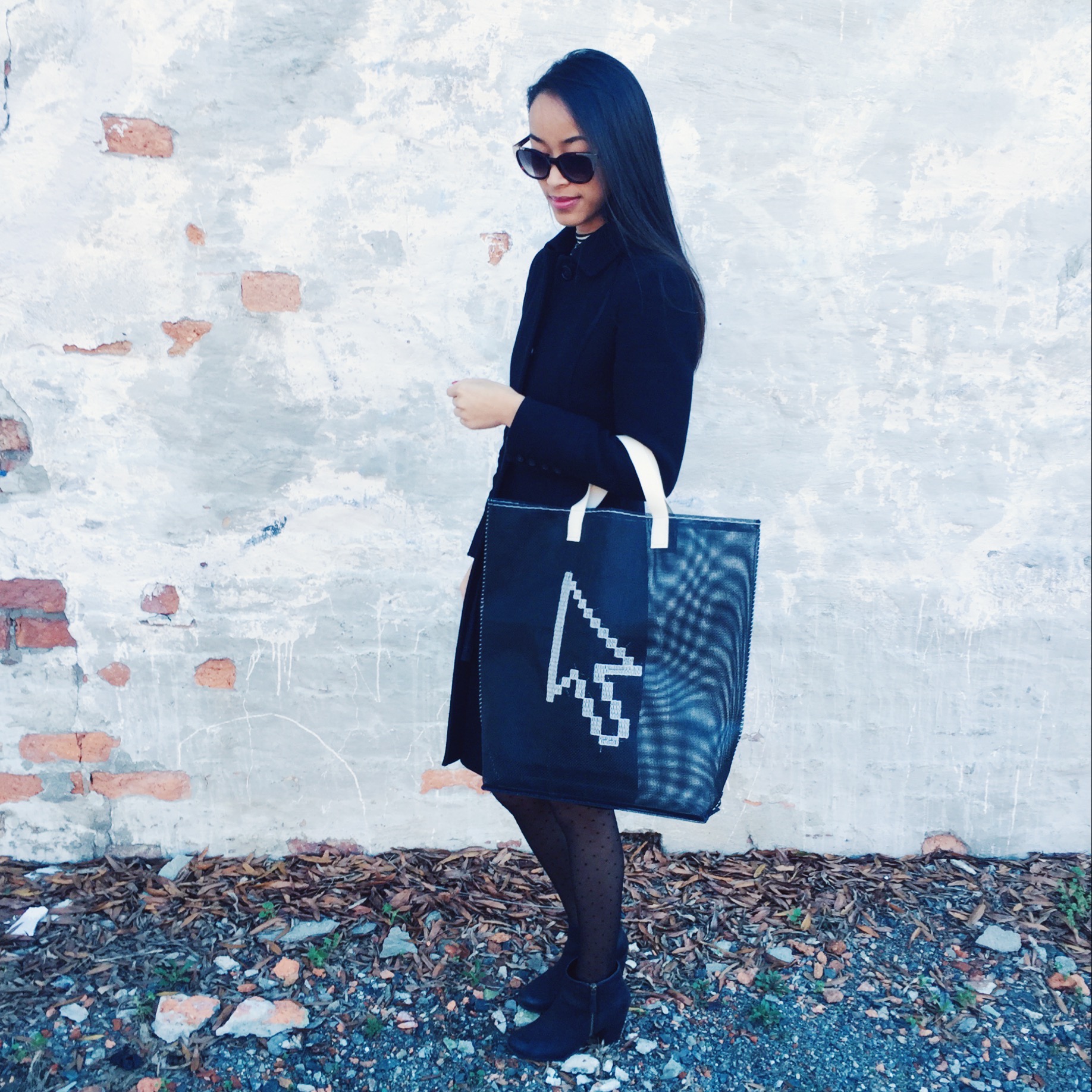 miniatures
Something else that I am passionate about - proportionately-disproportionate to-scale items. This has been a fascination of mine since I was a young girl (my mom has always said it's because I am a smaller human and I feel less lonely surrounded by tiny things).
slouch shoulder bag
I wanted a new bag for my last year of school, but also couldn't afford to drop $300+ on a nice leather tote. I decided to make my own bag, and was able to get it exactly how I wanted it for half the cost. The cowhide is soft and durable, the straps are wider than most for better support, and the dimensions fit my belongings perfectly. An element I include on certain pieces is my signature tassel - decorative or functional depending on how it is used.
my process
Personalizing my work is important to me - with the tassel, combining different leathers, or creating a specialized pattern. I take joy in creating something new with leather. While machines can be used to sew and build a leather piece, I choose to do everything by hand, the traditional way. I like the control of placing each hole, the craft of sewing each stitch, and the satisfaction of having completed a piece.
extras
I have found with leather that I create for the joy of creating. The next pattern, the next texture, the next piece - each piece opens the door to a new idea.